Millions still waiting for AIDS revolution
MSF Press Release
MSF launches "See What We See" film series
Peter Casaer/MSFDr Maria Machako is in charge of MSF's HIV-AIDS hospital in Kinshasa, DRC. The MSF team here fights for every life, but will be able to save only three out of four patients because patients arrive very late and in a very advanced stage of the disease.
Johannesburg, 25 November 2013 — The fight against HIV/AIDS has been hailed as one of the most successful public health projects in human history, but teams from the international medical humanitarian organisation Médecins Sans Frontières (MSF) see the revolution as unfulfilled for millions of people excluded from treatment.
Today, MSF launches a film series titled See What We See to counterbalance rhetoric presenting progress as all-pervasive and the fight against HIV/AIDS as almost won.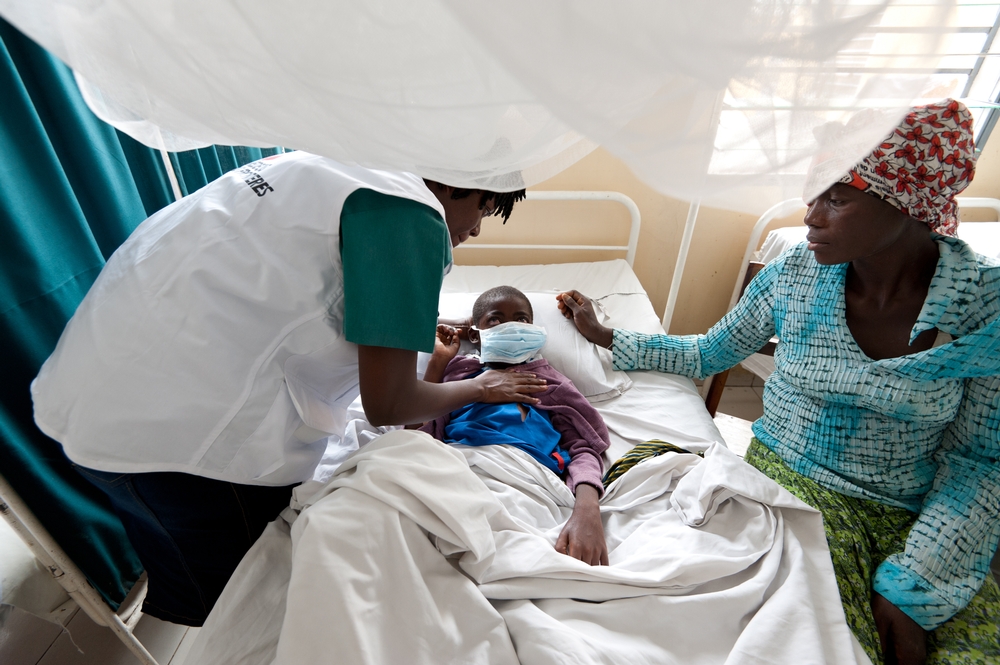 Just one week before a pivotal pledging meeting for the Global Fund to fight AIDS, Tuberculosis and Malaria – hosted in the United States – MSF expresses concern that if donors fail to meet the Fund's minimum US$15 billion replenishment target, some HIV/AIDS endemic countries may be left behind, crippling the momentum built over the last 12 years.
"AIDS deaths are now rare in rich countries, but every day 4,000 people, the majority in developing countries, still die unnecessarily from the disease," says Dr Gilles van Cutsem, Medical Director for MSF in South Africa and Lesotho.
Timely treatment out of reach in many countries
In most places with high HIV rates, like South Africa, Swaziland and Malawi, access to life-saving antiretroviral (ARV) therapy has dramatically improved over the last decade. But today, according to UNAIDS one in four people who start HIV treatment in low-and middle-income countries do so dangerously late.
In several other countries where MSF works — such as the Democratic Republic of Congo (DRC), Guinea, Central African Republic, Nigeria, South Sudan and Myanmar — timely treatment remains out of reach for the majority of people who urgently need it. This is despite the fact that these countries are considered to have low HIV prevalence levels.
"Here in Kinshasa the situation is extreme. We often see people arrive at our hospital when they are already critically ill with full-blown AIDS. For many people, it's too late and they are literally dying on our doorstep. 25 per cent do not survive and 39 per cent of the deaths occur within 48 hours," says Dr Maria Machako of MSF's HIV hospital in DRC. "Access to testing and treatment is fatally low for those in need while stigma is high throughout the country."
 Peter Casaer/MSFWith no access to free ARV treatment, Claudine Motossia, a HIV patient from DRC, has to resort to asking for ARV drugs from friends.
In DRC, the most optimistic estimates indicate that less than 30 per cent of the 243,000 people who are eligible for ARV treatment today have access. They face unnecessary suffering and premature death. Overall, treatment coverage in West and Central Africa remains the lowest of the continent, at only 34 per cent. In Guinea less than 20 per cent of children who need treatment get it and less than half of HIV infected pregnant women have access to antiretrovirals to protect their infants from infection.
"When we see the desperate situation in countries like DRC and Guinea, we feel like we're in a time-warp. The severe complications of full-blown AIDS remind us of what we witnessed in southern Africa before the year 2000, when ARV treatment was not available and death was everywhere," says Dr Eric Goemaere, who started one of MSF's first HIV treatment programmes near Cape Town.
Number one killer of young women
Today, AIDS is still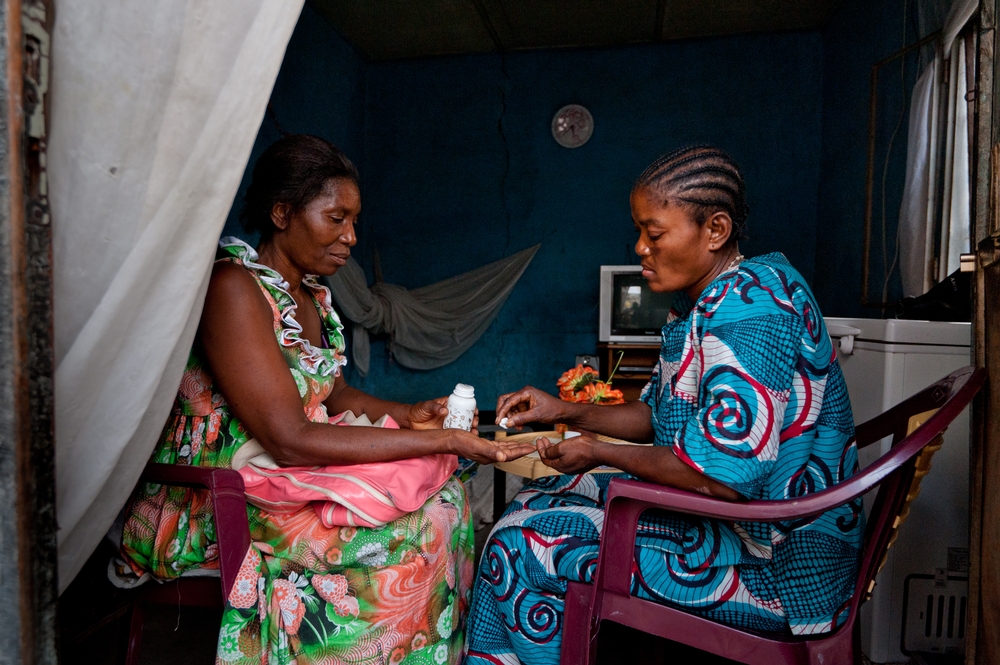 the number one killer of young women of child-bearing age – not just in sub-Saharan Africa, but globally. Alarmingly, three out of four pregnant women with HIV are not receiving treatment – all of them in developing countries.
Lesotho ranks among the top three worldwide in maternal deaths. "Here antiretroviral coverage for pregnant women has declined from 76 per cent in 2011 to 58 percent in 2012. This deadly decline is also seen in overall ARV treatment coverage, which dropped from 61 per cent in 2011 to 51 per cent in 2012," says Syanness Tunggal, MSF's project coordinator in Lesotho. "With lower treatment coverage, reducing maternal deaths becomes extremely difficult – especially when 58 per cent of these deaths are associated with AIDS."
The See What We See films reveal what MSF medical staff witness and also highlight proven strategies for community-based care that puts more people on treatment earlier and helps them adhere to treatment in the long-term.
"Leaders' views and national policies need to change radically. Only relying on traditional health systems will not keep people alive," says Dr Ernest Nyamato, MSF's deputy country representative for South Africa and Lesotho.  "We are proving that people can start HIV care earlier and that they can get their treatment through community networks, taking the burden off of overwhelmed health facilities and improving people's adherence. But some governments are resistant to giving communities a larger role in their own treatment. This must change."