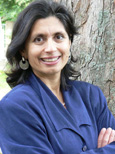 2010-11-18
Healthy Mothers, Healthy Babies A free public forum on maternal health was held on Thursday, October 21, 2010 at the Liu Institute for Global Issues. NGDI Associate, Dr. Farah Schroff was a panelist for the session.  She was interviewed by Redeye Radio 102.7 about this issue.  To listen to this 14 minute interview click here. […]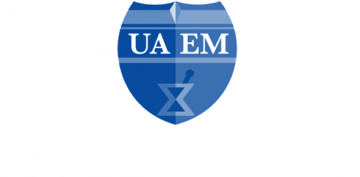 2010-11-14
UAEM University Neglected Disease and Innovation Symposium, Washington, DC.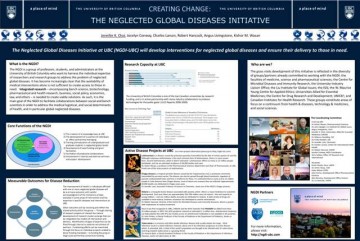 2010-09-21
Jennifer Choi is presenting a poster on the NGDI at the Second Annual Meeting of the Consortium of Universities for Global Health.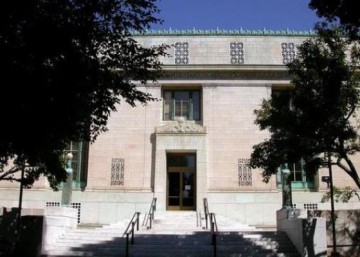 2010-09-21
Jerry Spiegel has been invited to speak at the Institute of Medicine of the National Academies in Washington, DC on Sept 21-22, 2010.
2010-08-30
Originally published on June 4, 2010 The NGDI-UBC has been awarded an International Research Collaboration Workshop Grant in the amount of $10,000 by the Office of the Vice President Research & International. This is support of a collaboration between NGDI-UBC and Dr. Shyam Sundar of Banaras Hindu University, India. Dr. Sundar is an expert on […]
2010-08-30
Originally published on May 7, 2010 The NGDI is pleased to announce the addition of Dr. Denis Martin and Dr. Richard Kohl to the speaker lineup in September. Also our new Keynote speaker will be Dr. Nigel Fisher. Dr. Martin is a Senior Project Manager, Drugs for Neglected Diseases Initiative, Geneva. Dr. Martin joined DNDi […]
2010-08-30
Originally published on April 7, 2010 The Faculty of Pharmaceutical Sciences is proud to announce the following special seminar next week: Developing Treatments for Neglected Global Diseases Dr. Robert E.W. Hancock Professor, Department of Microbiology and Immunology University of British Columbia Wednesday, April 14, 2010 at 12:00pm UBC, IRC 4
2010-08-30
Originally published on March 12, 2010 TB awareness day at the University of British Columbia For the first time, we are marking World TB Day at the University of British Columbia (WTBD-UBC)! WTBD-UBC 2010 is designed to raise awareness about tuberculosis in the university community and in the general public. Tuberculosis (TB) remains an epidemic […]
2010-08-30
Originally published on February 26, 2010 The Faculty of Science will be holding a symposium titled "Poster Science-Iweek Symposium" to celebrate UBC-International Week. When: Thursday, March 18 / 2010 Time: Session 1: 1:00 pm to 3:15pm Session 2: 3:30 pm to 5:00pm Where: Auditorium – Michael Smith Laboratories 2185 East Mall – UBC Registration: Free […]
2010-08-30
Originally published on January 21, 2010 Wednesday, February 3 at 12pm, IRC Lecture Theatre 5, 2194 Health Sciences Mall, UBC campus Presentation by: R.E.W. (Bob) Hancock, PhD, OC, OBC, FRSC The global burden of infectious diseases is enormous, affecting billions of individuals and representing the 2nd leading cause of death. To permit the campus community […]